Easter 2019 Major Projects
Posted on 10 May 2019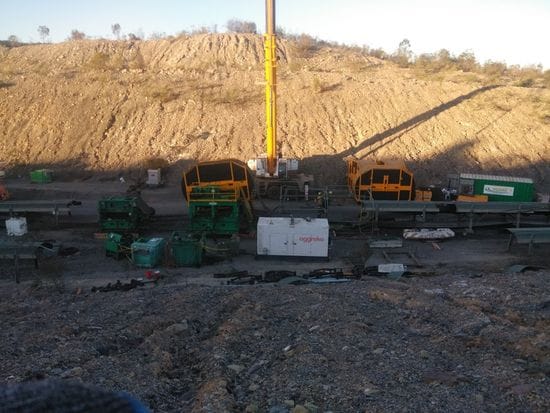 Over Easter Reliable completed 2 x Belt Replacement Projects.This was a great achievement for these to be done in parallel over a holiday period and is a huge credit to the Reliable Team both on site and in support
These projects included providing the Project Management , Engineering , Drafting, Labour and Equipment.
At an underground operation in the Hunter Valley,NSW the project involved the flaking out and splicing of approx. 3.5Kms of 1400mm PN1600/4 belt underground and turning the belt twice as the old belt was removed and the new installed . This was the second phase of this project as 3.5kms was also replaced in January using the same methodology. The conveyor double drive was also relagged during the Easter replacement. Almost 30 splices were completed and 7000mtrs replaced underground on this project
At the same time this job was happening another team was replacing 5 x 841mtr rolls of 1600mm ST1800 belt, weighing 40T each, on the surface of a major underground mine in Mudgee,NSW Both jobs were completed safely without incident , under time, on budget .
Well done to all involved we are extremely grateful and you should be very proud of your achievements , you showed what outstanding professionals you are and you are industry leaders at what you do